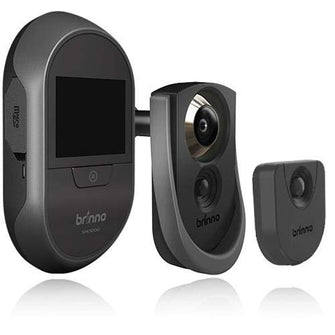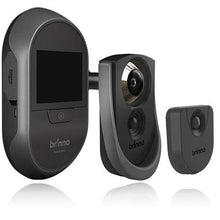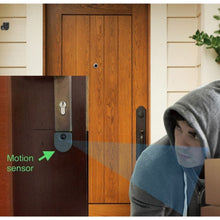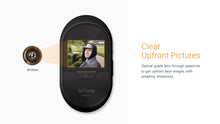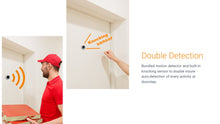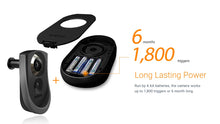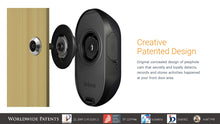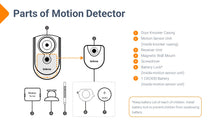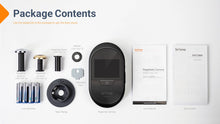 SHC1000 Peephole Camera
SGD 0.00
( / )
Tax included.
Keep your home safe and secure with the Brinno peephole camera. It's quick and easy to install, making it simple to enhance security. Motion and knocking detection will alert you when someone is nearby. The digital visitor log feature records all visitors that come knocking on your door. Enjoy peace of mind while you sleep with long battery life and an ever vigilant eye on your home. Get the confidence of secure monitoring with a Brinno peephole camera today!
Brinno Front Door Peephole Security Camera- Motion Detection - Knocking Sensor- Easy to Install- Superior Battery Life - Clear Image - Wire-Free - Digital Visitor Log- SHC1000_12
MOTION AND KNOCKING DETECTION: If you are home or away from all activity at your front door will continuously be monitored, and also auto recorded; storing all images of visitors on SD card. On top of that the SHC1000 will add a time and date stamp to all images

SECURE YOUR HOME: Family and loved one's security was first and foremost when creating the Brinno SHC100. You can safely view who is outside without them knowing while watching on the SHC100's large built in LCD screen. With the new optical grade peephole lens, It delivered clear and sharp images for your review on the LCD display

QUICK AND EASY INSTALL: Installing the SHC1000 will only take a few minutes and doesn't require any complicated tools. We also added a user friendly UI to easily guide your way to operate the device

LONG BATTERY LIFE: Since the SHC1000 is wire free we wanted to make sure the batteries will last a long time. We created a highly efficient peephole camera that will last for 1,800 triggers.
1.Do peephole cameras work with all types of doors?
Yes, peephole cameras will work with any type of door as long as it has a peephole.
2.How do I know if someone is trying to break into my home?
Most peephole cameras have built-in sensors that will detect movement and send an alert to your phone.
3. Can my peephole camera serve its purpose even when I'm not home?
Yes, you can! That's one of the great things about them. You can check in on your home from anywhere in the world.