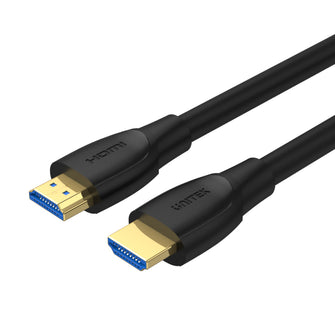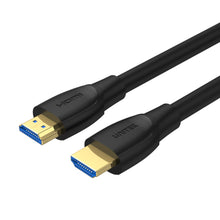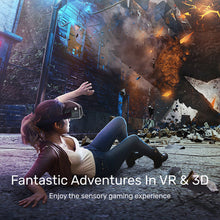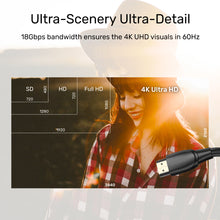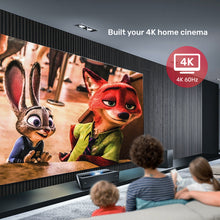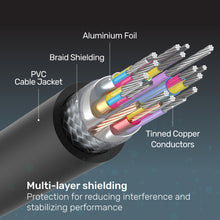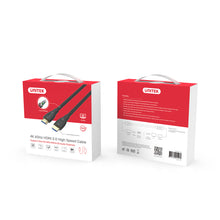 10m High Speed HDMI Cable with 2 Years Warranty
SGD 0.00
( / )
Tax included.
Delight in the highest quality multimedia experiences with this HDMI Cable 10M. With 8mm cable OD and 18Gbps high-speed bandwidth, this durable HDMI cable helps to ensure a crisp and clean signal is delivered. The gold-plated connectors provide superior conductivity, perfect for use with various HDMI devices like computers, projectors, TVs, and more. And with its 2 years warranty in Singapore, you can rest easy knowing your connection is secure. Get the most out of your audio/visual set-up with this HDMI Cable 10M.
Check out Features of 4K@60Hz HDMI Cable 10M for connecting media players or computers to a display device like a TV, Monitor or Projector for a clear signal.
 4K HDMI CABLE 10M – HDMI to HDMI M/M
Model C11041BK, C11043BK, C11045BK, C11046BK 18Gbps high-speed bandwidth. Backward compatible., Design for transmitting the 4K@60Hz (HDMI Cable 10M) Ultra HD display signal in a long distance, as specified in HDMI 2.0. With HDR, greater detail and contrast in both the dark and bright parts in the same image as well as an extended color space. With ARC, you are able to let an HDMI-connected TV send audio data upstream to a sound bar or audio receiver.
Support lossless HDMI audio formats like Dolby True HD and DTS-HD etc.
Supports EDID incl. self-detecting function.
Made with corrosion-resistant gold-plated connector and 7-layer shielding structure. High resistance against surrounding electromagnetic interference. Safe for everyone via the nil-radiation environment.
Material: Gold-plated connector  Color: Black
Cable Length: 5M (C11041BK)/ 10M (C11043BK)/ 20M (C11046BK)
Cable OD: 8mm (5M & 10M) / 9mm (20M)
Package Contents: 1 x 4K 60Hz Extra Long HDMI Cable, 1 x User Manual
Product Specification:
Brand

Unitek

Maximum Digital Resolutions

4K Ultra HD 60 Hz

Physical Properties




Cable Length

5M HDMI CABLE with Unitek Cable 28AWG

10M HDMI CABLE with Unitek Cable 28AWG

15M HDMI CABLE with Unitek Cable 24AWG

20M HDMI CABLE with Unitek Cable 26AWG With Amplifier

Cable Color

Black

Cable Outer Dimension

8mm to 9mm

Conductor Gauge

40 AWG -24AWG

Conductor Material

Tinned Copper

Connector Plating

Gold

Connector Type

HDMI (19pin) Male to Male

Cable Shield Type

Aluminum Foil Shield

Cable Jacket Type

PVC Cable Jacket

Product Length

10.0 m [32.8 ft]

What's in the Box

10 m High Speed HDMI® Cable - HDMI - M/M , 1 x User Manual

Warranty Information

2 Year
Customer Reviews
10/14/2022
chloiesmith

India
Best HDMI Cable 10M
Overall product was good ..quality of product is same as mention in description.
1. What Is an HDMI Cable?
HDMI cables are used to connect different devices together, like your TV and your DVD player. They're also used to connect your computer to your TV. HDMI cables come in different lengths, and the 10M HDMI cable is one of the longer ones. It's perfect for connecting devices that are a little bit farther apart.
2. What Is the Difference Between an HDMI Cable and Other Types of Cables?
HDMI cables are made to handle high-definition video signals, while other types of cables are not. That's the main difference. HDMI cables can transmit both audio and video signals, while other types of cables can only transmit audio signals. Another difference is that HDMI cables are digital, while other types of cables are analogue. What this means is that an HDMI cable can transmit a higher quality signal than other types of cables.
3. What Are the Benefits of Using an HDMI Cable?
An HDMI cable allows you to transmit both audio and video signals from your devices. So whether you're watching a movie or playing a game, you'll get the best possible quality. An HDMI cable is also great for connecting your devices to your TV. This way, you can easily watch your favourite shows or play your favourite games on a bigger screen. Plus, an HDMI cable is perfect for streaming content. Just connect it to your streaming device and you're good to go. No more waiting for buffering!