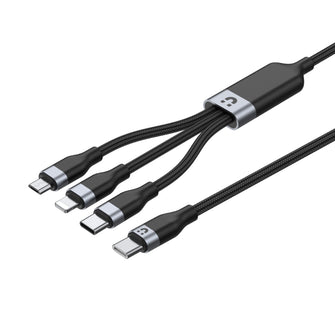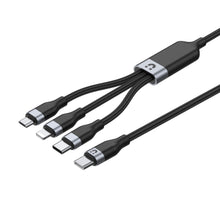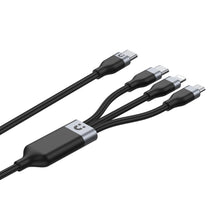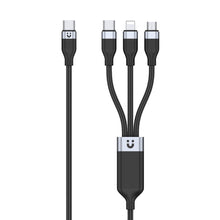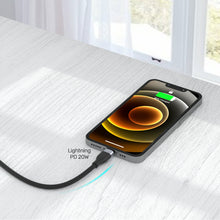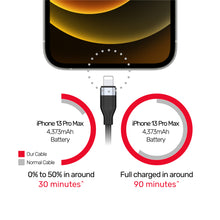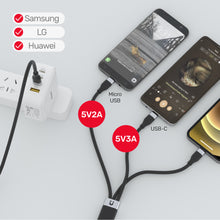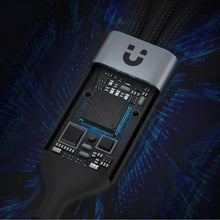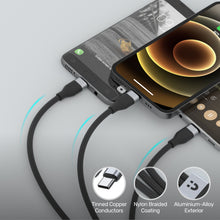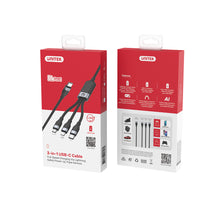 3-in-1 USB-A to USB-C / Micro USB / Lightning Multi Fast Charging Cable
SGD 0.00
( / )
Tax included.
Introducing the Kaplen 3 in 1 USB C Charging Cable. This versatile cable is perfect for charging all your USB C devices. With its 2 years warranty, you can be sure that this product will last. As the Official Store of Unitek, this product is guaranteed to give you the best quality charging experience. Shop today and get your hands on this essential accessory.
Product Overview:

Charging iPhone up to 20W
USB-C charging up to 15W
Micro USB charging up to 10W
This cable with 3 connectors to fit your different smartphones and devices, it also supports multi-devices charging and power will be limited due to safety considerations.
Detail Specs:
Colour:  Black
Dimension  1.5M
Materials    Airflow design aluminium exterior connectors
Tinned copper conductors
Upstream   USB-C
Downstream     •    Lightning (Charging & Data Sync)
USB-C (Charging Only)
Micro USB (Charging Only)
Input    USB-C PD Max. 20W (from PD Charger)
Output  Lightning: USB PD up to 20W plus data-sync
USB-C: up to 15W 5V3A
Micro USB: up to 10W 5V2A
Packaging Content  1 x 3-in-1 USB-C Charging Cable and 1 x User Manual
1. What is the difference between this cable and a standard USB cable?
This cable has a USB C connector on one end and standard USB connectors on the other two ends. It can be used to charge any device that has a USB port.
2. Will this cable work with my phone/tablet/laptop?
Yes, this cable will work with any device that charges via a USB port.
3. Can I use this cable to transfer data between my devices?
Yes, you can use this cable to transfer data between your devices.